12:22
Середа, 1 Листопада 2017
Donbas: lost for prime minister's priorities, but sexy for parties' PR
Summer recess finished constructive communication between authorities and the troubled region. Independence Day celebration, commemoration of Ilovaisk defeat and another anniversary of Minsk agreements did not make difference. All the king's men only grew bolder in their confidence about "real life" in Donbas. Monitoring of the government communication efforts toward Donbas (July - August 2017).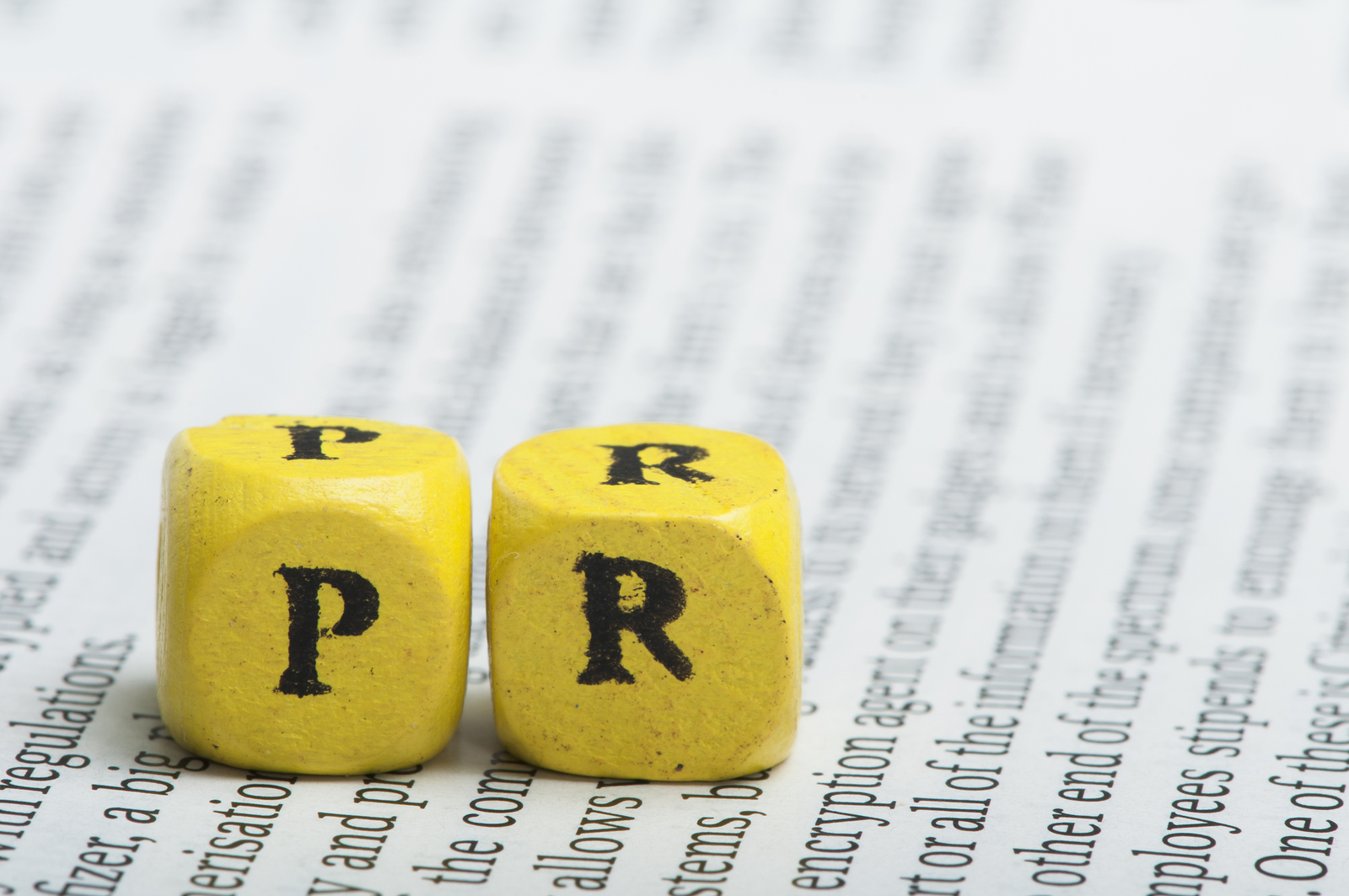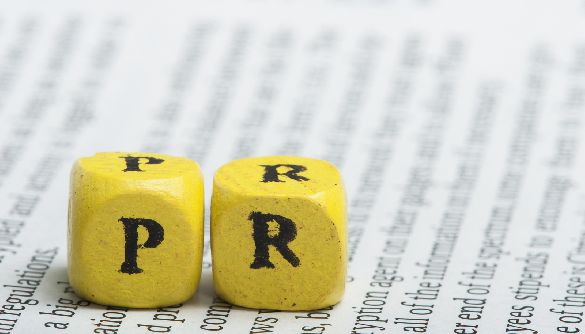 The project is supported by NED. Methodology of monitoring can be found here.
You can also read this article in Ukrainian.
Summer monitoring of the government communication efforts toward Donbas exposed such trends:
top executives (president, prime minister, NSDC secretary) used it to demonstrate their achievements and to fight for public resources;
ministries and civil-military administrations reported about successful accomplishment of the local problems and government's policies;
political parties hailed (coalition) and damned (opposition) government for the same decisions.
President Poroshenko made use of the Donbas issues to show his core electorate his efficiency in foreign and defence policies. Demands of the citizens, living in Donbas, were out of his range.
In July president focused on negotiation in the "Normandy" format and sanction's policy (9 messages). Another important topic of his communication was strengthening of the Armed Forces capabilities (5 messages).
However, it is worthwhile to look at his direct address to the people in Donbas – public congratulation with "the third anniversary of the liberation of Sloviansk and Kramatorsk from the Russian mercenaries".
According to our content analysis, president repeated the same words and messages he had used in 2015. Such practice can be explained for several reasons:
congratulation and anniversary itself are not regarded as an important element of communication, so it does not require much attention;
authorities continue to believe its own story about causes and effects of events in April - June 2014 in Sloviansk and Kramatorsk without learning necessary lessons;
repetition is an important propaganda and counterpropaganda tool. Using it means that authorities are not confident in loyalty of the local population and have to stick to instruments of information warfare rather than initiate true dialogue.  
What is really important in this context is that president avoided discussing whether government has done enough to change the life of the people after they paid a huge price and sacrificed their lives resisting to Russian invasion.
In August president focused on topics related to Armed Forces (11 messages), Donbas problems (6 messages) and international negotiations (5 messages). Although during his visits to Luhansk (August 22) and Donetsk (August 28) regions he spoke about positive changes in the lives of people, his main target group was his core, patriotically minded voters.
For instance, on August 28th addressing to parents an pupils of the renovated school in Pokrovsk, Poroshenko said "Today, in Pokrovsk I have heard one of the best singing of the national anthem in my life. You were fantastic, you felt through every word. Such children grow up as true Ukrainians".
However, president did not explained what he meant by saying "true Ukrainians". Similar reflections about "true nature" or "purity" of the citizens are more common among ultra-right or alt-right politicians, who, as US president Trump or Russian president Putin, flirt with xenophobic stereotypes and nationalistic sentiments.
Absence of clarity and ambiguity of such statements open the door for hostile manipulations and confuse position of the power institutions. In our opinion, making such unbalanced statements president made it easier for Russian propaganda to divide and rule citizens of Donbas, depending on their linguistic or cultural identity.
To sum it up, it could be said that president's communication with Donbas was used to demonstrate significant achievements in foreign and defense policies to his voters. At the same time interests and concerns of the citizens of Donbas were shadowed by messages about "reintegration" and resistance to the Russian aggression.
Although Poroshenko did not see local communities as his opponents, their support was not considered as a valuable political asset, which required permanent, intensive and meaningful communication. Thus he limited his efforts to repeating plain messages about peace, national unity, and strong Ukrainian army (as security provider or guard against separatism), and well-being, provided due to his personal involvement in decision making (which sounded familiar if compared with central government messages in 2000-2013).
Prime minister Hroisman forgot about people living in Donetsk and Luhansk regions
In July and August citinzens from Donetsk and Luhansk regions heard no targeted message from prime ministerHroisman. He only congratulated them with the Day of Ukrainian State Flag. In his address he used cliché about "flying Ukrainian flag over Donetsk and other Ukrainian cities of Donbas". Like is chief, president Poroshenko, PM Hroisman did not bother himself with something more substantial except voicing ritual phrases in one way bureaucratic monologue. Again, it could be interpreted as lack of readiness to begin true dialogue about real concern of the people who live in the region.
NSDC secretary Turchinov positioned himself as the main lobbyist of the armed forces
After hot June debate about contents of the draft law on "reintegration of Donbas", OleksandrTurshinov, secretary of the National Security and Defense Council, gave in to president with the face-saving option. According to his statement, despite proposing "comprehensive actions to liberate occupied territories" final draft of the law would be published after "consultations with our strategic partners" that were not identified.
It seems that Turchinov was not concerned by his image in Donbas. As in previous months he used communication with public to position himself as the chief "hawk" and lobbyist of the interests of "soldiers and officers". For example, in July he sided with the military servicemen against "bureaucrats":"Amendments to the State defense procurements must include top demands of the people on the frontline", "Appropriate level of payments to servicemen is a national security issue": "If there are objections from anybody who sits in the offices of the Cabinet of Ministers, they should prove their position in the frontline trenches". 
Hence, despite being a typical bureaucrat, Turchinov was at pains to look like "old buddy" among military men, who fight in the ATO zone, and challenge other top bureaucrats from the government. This proves that there are tensions between NSDC and the Cabinet of Ministers, "hawks" and "dealers" inside president's inner circle. Donbas is just a stake in their infighting for access and redistribution of the budget money.
Ministries and government agencies were more concerned about opinion of the state's leadership than about public opinion in the conflict zone
Meanwhile, the members of national government did not attacked "hawks" during the two last summer months. Ministry on temporary occupied territories and IDPs focused on the favourite topics of the international donors: empowering of the local communities and the decentralization reform: "Geoplatform database should help to push development of the local communities", "The society is changing due to implementation of the European values and communities' intellectual efforts", "The ministry coordinates international organizations' humanitarian aid the eastern regions".
At the same time ministry did not inform the wider audience what it has accomplished in the last six months, what has changed for better in the lives of the IDPs, what urgent issues require government's close attention. However, there were examples of the self-promotion news: "Minister VadymChernysh met with the Kievan and All-Rus-Ukrainian Patriarch Philaret", "We are strong because we can defend ourselves by all means with strong spirit and unity", "Any state that has self-respect will not refuse from its territory and citizens".
Sometimes Ministry's messages underlined importance of the very fact of cooperation with the foreign institutions and not the outcome of such partnership. For instance, in the news "We are satisfied with the cooperation with the EU" it was reported that certain aid was delivered to the schools and the pupils who live next to the frontline (in the town of Talakivka, between Mariupol and Shyrokine). It looks like leadership of the Ministry tends to evaluate its performance depending on how it is perceived by the highest authorities and international donors, while perception of the people who are target group of their policy is hardly of secondary importance. However, such approach contradicts to the task of the ministry, written in its statute: "facilitate and implement state policy toward: temporarily occupied territories of Ukraine in order to reintegrate them into the constitutional rule Ukraine; certain districts of the Donetsk and Luhansk regions, where national authorities cannot execute their power, reintegrating them into the constitutional rule Ukraine".
The same appetite for political gains demonstrated highly ambitious leadership of the Ministry for information policy. Despite filing his resignation, ministerYurii Stets launched active media campaign, commenting activities of his agency in August. However, most of the news were just attempts to present intentions for real facts. For instance, ministry promoted the news about construction of the TV tower in Bakhmutka of the Luhansk oblast. Using its official opening by the president, minister Stets said that his ministry created "opportunity for the Ukrainian TV channels to broadcast their programs to 90 thousand people in the region". However, just two weeks before his statement had been more conservative "the number of people who have access to the Ukrainian TV and radio broadcasting will be somewhat multiplied". Thus, as well as during the previous moths, MIP communication targeted mainly country's leadership but not the people in the conflict zone.
In July we also detected late reaction of the Ministry for environmental protection to the dire ecological problems in Donbas, which were reported in May and June by first deputy chairwoman of the parliament Iryna Herashchenko.
Minister OstapSemerak, representative of the "Narodnii Front"(People's Front), stated that the government "is doing everything to recover territories, which suffered environmental damage". However, "everything" meant only "agreement to coordinate common efforts with the Donetsk regional civil-military administration on the regional and national level" and "announcement of the joint project with the OSCE on accounting of the installations which can be sources of the ecological and man-made catastrophes".
In other words, in the beginning of the August environmental government's body had no idea what are main ecological risks in the region and managed only to inform regional executive administration about its intentions to coordinate policy actions in the future. Then, it is unclear what has caused such neglect on the ministerial level: professional top management failure or politically motivated absence of interest in dealing with the problems of the regions, which gives no credit to "People's Front"?
Head of Donetsk civil-military administration had denied having troubles before he could later demonstrate how he had solved them

The ecological troubles haunted also Donetsk governor PavloZhebrivskyi. On July 3rd, he posted angry reply to deputy minister on occupied territories HeorhiyTuka: "It's better to keep mouth shut". According to Zhebrivskyi, "Tuka's statements are harmful for the region's economy…Investors and contractors are very, very cautious and such statements do not make then more confident". Zhebrivskyi assured his Facebook followers that ecological issues are managed properly in coordination with the national government, including environmental ministry: "together with minister Semerak we opened ecological park in Bakhmut. He brought dosimeter and personally checked level of radiation, which appeared to be normal". Interestingly, minister Semerak did not mention such episode in his communication, which raise certain doubts about Zhebrivskyi's sincerity.
Moreover, in this case Zhebrivskyi used the trick of saying "half-truth". He put forward alternative news without giving counterarguments to Tuka's words, who just reported facts from the open survey, done by the state-funded research institution in 2015. Governor also posted about his conversation on ecological issues with the representatives of UNDP Ukrainian office, again avoiding issue of contaminated waters of Donbas, voiced by Tuka.
In the last days of July governor Zhebrivskyi suddenly raised the issue of the water supply safety in Donbas in order to show what progress was made by the authorities under his supervision: "Water of Donetsk region: Zhebrivskyi announced big program". He deserves credit for his skill to communicate: first he neutralized negative news, then he used the urgent issue to prove his efficiency and hard work for the people. However, it is another promise to "make Donbas great again", which depends on externalities: "Part of the program will be financed from the local and regional budgets, part will be asked from the national budget and our foreign partners". Thus it leaves room for retreat and justify failure for the reasons  beyond control.
In August Zhebrivskyi continued to report about different projects, developed to maintain water supplies in the region (6 messages), and reconstruction of the houses and highways damaged by war. However, his main focus was on the coverage of the president's visit to the region (Poroshenko opened central school in Pokrovsk, Together with president congratulated coal miners, National Flag Day was celebrated by achiements: inaugurated railroad overpass in Bakhmut) and his own pet projects (PavloZhebrivskyi met with the first "kurkuls").
On the other hand, it should be said that PavloZhebrivskyi kept his June promise to provide electricity to the villages in the frontline. On August 1, Zhebrivskiy reported that inhabitants of Zhovanka, Bakhmutka and Piskywill be completely connected to the power grids in a week.
Generally speaking, head of Donetsk civil-military administration succeeded in communicating with the local population. Still he have to explore more ways to deliver his messages, both traditional (local newspapers or leaflets) and new (like messangersViber or Telegram).  
Head of Luhansk civil-military administration adhered to traditional authoritative ways of communicating with people: reports about achievements and efficiency.
YuriiHarbuz, Luhansk governor, positioned himself as VIPy by distributing numerous promises (107 IDP families will have new homes in Rubizhne by the new year, Regional administration solves problems with water supplies, Construction of the 30-40 new medical facilities will start this year). Most of such pledges were about construction of the roads, schools and hospitals. He also made statements about cultural (Regional theatre will start new season in the repaired building) and economic policies (Regional light industry has enormous potential). Additionally, Harbuz pointed out his activity in the areas close to the frontline (YuriiHarbuz visited school near the line of contact).
Thus we will follow the most prominent of them like re-launching thermal heating power plant in Sivers'kodonetsk or opening of the hospital in Starobil'sk in order to sustain fact-checking of governor's actions.
To conclude, Harbuz communication with the people was diverse in topics and had depths in coverage. However, he was quite straightforward leaving little space for the feedback from target audience. It can be explained by the very nature of tasks that civil-military administrations have to do. At the same time these conditions also require that governors should be true representatives and advocates of the local interests before the central government.Harbuz tried to present himself as representative but it was done in rather bureaucratic manner (In Kyiv Harbuz presented renewed development strategy of Luhansk region). Thus its is still up the governors to decide what they will do next: establish pet projects and puppet "civil society" forums or use more actively available, although independent, channels of communications with people.
Iryna Herashchenko started to filter out her statements about Donbas
In summer IrynaHerashchenko, first deputy chairwoman of the Verkhovna Rada, faced an uneasy choice. It was really hard to continue play role of the president's representative to Donbas, Ukrainian member of the Trilateral contact group in Minsk, and Poroshenko's staunch loyalist. During July-August she released a lot of news about peace negotiations (13 messages) and PR messages in support of president (5), while few about concern of people who live in liberated and occupied territories (5).
Although the diplomacy efforts are valuable for certain people (Today IRCC succeeded to deliver parcels to hostages in Makiivkaprizon), Herashcehnko had to acknowledge futility of political dialogue with separatists and indifference of the Ukrainian western partners: "Frankly speaking I cannot understand, why Ukraine is a lone voice when it comes to human rights violations, while Red Cross is keeping silence. Can it make situation worse? What can be worse if they are not allowed to visit prisoners! The same strange attitude is shared by OSCE coordinators in the Minsk groups. Indeed, they must be impartial and apolitical. Still, in my opinion, ignoring clamant violation of the international humanitarian law will  not help implementation of the Minsk agreements".
Poroshenko's "Solidarity" enjoyed anti-Russian rhetoric
When summer recess provides few opportunities to report about active work, what is helpful in communicating with voters? A number of political forces tried to impose on their target audience artificial and superficial topics, which can be easily manipulated.
For instance, president's own party "Solidarnist" promoted public debates about "law on reintegration" and harsh reaction against Russia and separatist's "Malorossiia project".
Yet, the draft law on reintegration hasn't been released, but "Solidarnist" talking heads mentioned it 10 times in July and August. However, it was revealed that there were only two plain messages, which have been circulated in June. Nothing was said about causes and effects of the law:
Russia will be defined as aggressor-state (statement of IrynaLutsenko, president's representative in the parliament);
Certain districts of Donetsk and Luhansk regions will be defined as occupied territories (MP from Luhansk, ex-president of Luhansk state university Vitaliy Kurylo)
At the same time IrynaHerashchenko tried to position president's party as a leading political force which facilitates negotiation process about prisoners' exchange and release. She helped to make a number of news (11) about these negotiations and destructive role, played by Russia and separatists.
Donbas issues were mentioned only on six occasions. However, there were examples of lobbying big business interests (Kurylo about Luhansk energy distribution company), self-promotion due to presenting budget expenditure redistribution as a personal achievement (Herashchenko about schools and Nedava about infrastructure), promotion of the certain charity foundation (Lubinets about his own fund activity in Donbas), self-promotion in role of the civil activist (Ionova about participation in civil society forum).
Thus in July and August "Solidarnist" members positioned themselves as hard on security and caring them it comes to people's interests in the region. The problem was that it was use of the state resources in favor of certain political party. Remember 2010-2013?
Among other political parties only "Opposition Bloc" matched "Solidarnist" communication efforts to use Donbas issues in July and August. What was really striking is that OB talked more about their opponents than people's concerns.
Furthermore, Opposition Bloc messages about peace resolution option were controversial. On the one hand, VasylNimshenko, MP close to Viktor Medvedchuk, demandedfull implementation of Minsk agreements, using words of European politicians; on the other, SerhiyLarin, man from Liovochkin circle,blamed the same foreign leaders for solving Ukraine's troubles by backroom deals. Finally, in August OB leader YuriyBoykocalled to re-negotiate Minsk agreements (in contrast to Nimchenko), involve Americans (blamed by Larin), and accept peacekeeping mission (similar to Poroshenko's position!)
Meanwhile MP Natalia Korolevska doubled her efforts positioning herself as main advocate of IDPs, visiting frontline towns and distributing material aid. Another MP from Lysychansk, ex-mayor SerhiyDunaievaccused Head of Luhansk civil-military administration in misusing budget resources. According to Dunaiev, Harbuz directed subsidies to majority districts of "Solidarnist" MP, while "punishing" constituencies of the Opposition Bloc. If these allegations are not responded, it may undermine public trust not only toward "Solidarnist" but also toward the central government in general.
All other political parties decreased their communication with Donbas during parliamentary recess. As a result there were a lot of examples of similar, mostly of populist nature, reactions toward the same news.
For example, Semen Semenchenko from "Samopomich" and Anton Herashchenko from "People's Front" demanded to punish officers for Ilovaisk defeat.
OlenaSotnyk, "Samopomich" MP, repeatedLarin'sargument about "backroom deals about Ukraine's fate". While Ivan Krulko from "Batkivshchyna" tried to seize topic about social protection of the children from war zone, although initiative belonged to Korolevska from Opposition Bloc.
To conclude we can argue that all political parties avoided discussing problems of the troubled region. Well-informed speakers tended to use their knowledge either to attack opponents or attribute themselves to achievements, earned by efforts of the others.
What feelings may have citizens, who live in Donbas, listening and watching such messages? In our opinion, it can only endorse feeling of estrangement, hard comprehension  that they are facing their problems alone.
Photo: cyberpr.com
* Знайшовши помилку, виділіть її та натисніть Ctrl+Enter.
До уваги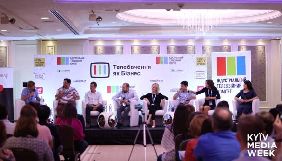 Про що говорили представники рекламних агентств і сейлз-хаусів трьох медіагруп на конференції «Телебачення як бізнес».
Дослідження

Чи подобається вам поточний формат

Так, подобається!

7.1% (1)

Ні, не подобається!

21.4% (3)

Я не підписаний на розсилку «Детектор медиа»!

71.4% (10)

Коментар, або свій варіант:

0.0% (0)

Загалом відповідей: 14