09:47
Вівторок, 13 Лютого 2018
Reintegration of Donbas as a Vehicle to Escape From Reality. Monitoring of the government's communication of policy toward Donbas (November - December 2017)
Growing domestic tensions, such as anti-presidential and anti-governmental protests in Kyiv, had an impact on the politicians' perceiving and commenting Donbas issues. Some of them tried to use situation in Donbas to spin the negative context imposed by the opposition rhetoric, while others avail opportunities of the Donbas issues to promote their conflict resolution plans.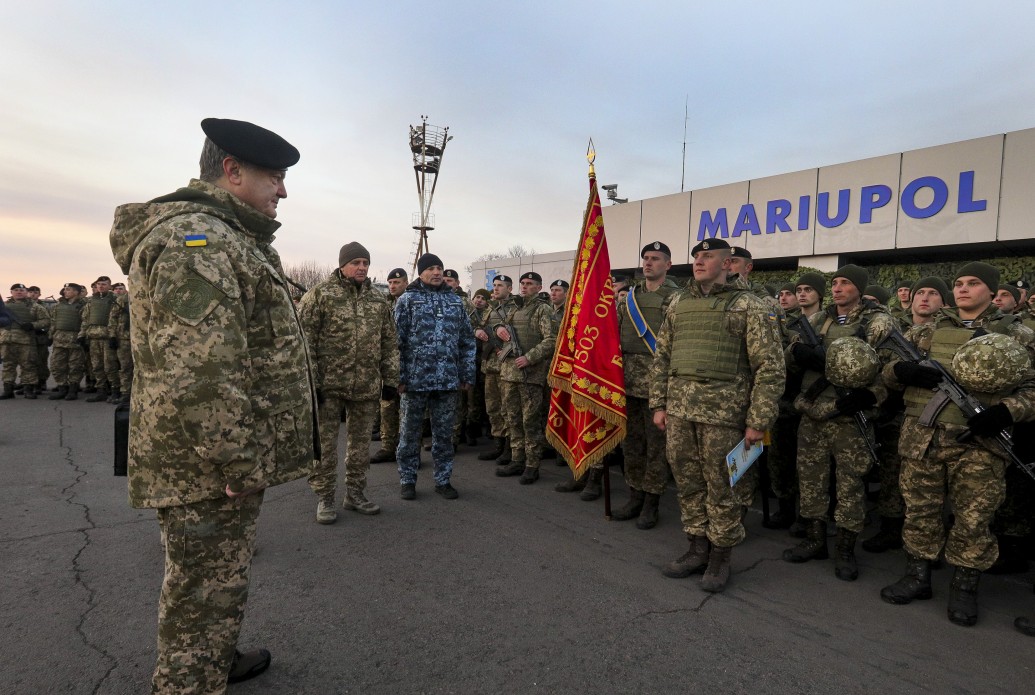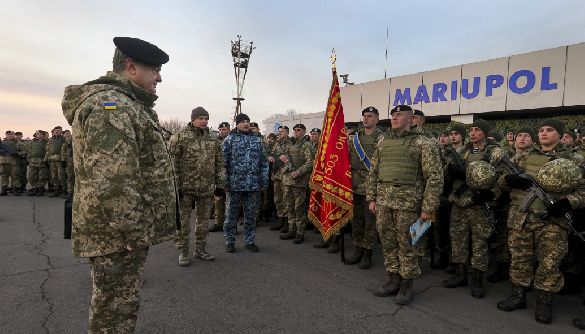 Detector Media has been monitoring government's communications with Donbas since March 2017. Monitoring's methodology can be found here. This project is performed thanks to  support of the National Endowment for Democracy (NED). Previous reports can be found here: March-April, May-June, July-August, September-October.
Monitoring of the government's communication policy toward Donbas in November-December 2017 detected such trends:
Donbas issues appeared as a useful tool for the authorities to position themselves and condemn opposition and 
At the same time Donbas policy remained a hostage of the confrontation between president Poroshenko and leaders of the "People's Front"
central executive bodies significantly decreased their communication activity toward Donbas;
parliamentary factions immersed themselves in a competition of who would be the most acid attack against president's law on reintegration of Donbas so that nobody could notice absence of their own comprehensive plans on that matter.
President looking for acclaim
November and December were especially tough months for Petro Poroshenko. Attacked by all opposition forces, which used a debacle around Saakashvili, he took a cold shower at the Eastern Partnership Summit in Brussels and experienced uneasy negotiations with the American government about failures of the anti-corruption campaign. Consequently, it was hard for president to position himself as a "father of nation" in the context of such news.
When there was no good news, it should have been invented. President used Donbas issues, specifically fighting against Russian aggression, to whitewash his image. Unsurprisingly, there were fifteen news related to president's actions as commander-in-chief, who took care of the Armed forces and their struggle against Russia.
However, even president's positive reports included bits of disadvantageous information. For instance, president eventually acknowledged that Ukrainian troops still lacked modern reconnaissance equipment.
Spectacularly, Poroshenko used reference to heroic struggle of the Ukrainian servicemen to condemn opposition forces that joined Saakashvili protests as "Moscow spies". It was a good example of the false antithesis between army, which protects country from enemy, and politicians, who intentionally collaborate with Russia. The same kind of manipulation "Washington Post" detected in Trump's speech.
In November-December president mentioned Donbas in the context of his foreign visits and negotiations (nine news).  In the last decade of December release of Ukrainian hostages and POWs became top news. President and his team tried hard make this event and anchor for public attitude toward themselves. They had to prevail over Kremlin's version of events, which emphasized exclusive role of Vladimir Putin, Viktor Medvedchuk and Patriarch Cyril in freeing people. In doing this Poroshenko's team imitated Russian manipulations and stage a reality show using prisoners as background and positioning president as the main protagonist.
We may assume that attracting public attention to president's role in release of hostages was important to counterbalance a row of bad December news. In was impossible for opposition to deny Poroshenko's achievement without repeating messages of the Russian propaganda. At last Poroshenko has won much desired public acclaim.
Thus we think that there is a substantial risk that president would be used to deal with the donbas issues only if it promises him good press or TV-coverage. For instance, in December he met with the intellectuals and prominent civil activists (First December Initiative) and talked to them about "Russian threat" in the context of possible domestic turmoil caused by opposition protests.
Why prime minister Hroisman cares?
On December 27th, 2017, speaking to members of government, prime minister Volodymyr Hroisman resorted to fake substitution. According to Hroisman, relatives of POWs and hostages suffered from "great injustice" because of Russian aggression. He promised that the government would address their problems and ordered his subordinates "to submit recommendations in January, so that the government could resolve this issue".
Then, there is a logical question why the government did not pay attention to this problem earlier. Hroisman blatantly answered:
"Yesterday, I had conversation with president, before meeting with families of hostages. And we agreed that we will do everything to provide aid to them, including medical, financial support of the families that struggled with very serious troubles and great injustice for many years".
Thus, it appeared that Hroisman would have not thought about these people, if he had not talked to president on the eve of hostages' exchange. Thus he had to hide his indifference to the fate of the people in order to avoid being accused in negligence toward families of the hostages. As for Hroisman's promise to help these people by January, Detector Media will follow it in the next report.
Oleksandr Turchinov was preoccupied with the war themes…
In November-December secretary of the National Security and Defence Council Oleksandr Turchinov enthusiastically commented on the achievements of the Ukrainian defence R&D sector (five out of seven news with references about Donbas). Only during official meetings with the US and Lithuanian representatives, Turchinov repeated messages about Ukraine's determination to restore its territorial integrity.
…While Arsen Avakov intruded into the foreign policy decision making
A long-read Facebook post (re-published in Ukrains'ka Pravda blog) written by minister of internal affairs Arsen Avakov could be regarded as a fresh daring political manifesto ("Minsk peace process has been dead. It's not a suggestion, it's a fact of life"), if it had not been an element of his political struggle after National Anti-Corruption Bureau had arrested his son. 
Avakov posted his message right after Poroshenko's frustrating Eastern Partnership Summit in Brussels: either we continue to work together or you will have even more troubles. Avakov's blog revealed hawkish intension of the People's Front and follow this party initiative to amend president's law on reintegration of Donbas by provision demanding breakup of diplomatic relations with Russia.
Openly confronting president's cautious diplomacy, Avakov violated formal and informal division of power between People's Front and Poroshenko's team. Furthermore, Avakov showed that there was no unity inside Ukrainian government and no agreed plan how to deal with Russia and Donbas. Perhaps, it could have helped Avakov to solve his family troubles; however, such unilateral steps undermine trust of the Ukraine's partners in the West and complicate Ukraine's efforts to secure international backing for liberation of Donbas.
Ministry of temporarily occupied territories: sitting on two chairs
In November-December minister of temporarily occupied territories and IDPs issues Vadym Chernysh continued to mix his personal PR (No dialogue with illegal armed fighters) with reports about accomplished tasks (government amended the procedure of confirming births, not recorded in the hospitals) and formal events (MinTOT held meeting with Georgian delegation). At the same time we can admit that MinTOT attempted to deliver promises and implement governmental decisions about improving conditions at the checkpoints and assisting people who commute between occupied and liberated territories.
Ministry of information policy made early New Year retreat
In the last eight weeks of 2017 MIP significantly reduced its communication on Donbas issues. Although there were seven news about self-established monitoring mission, which started in September, ministry's senior management mentioned Donbas only in the context of the formal "round tables" and press-events. MIP tried to demonstrate successful accomplishment of the tasks. For instance, first deputy minister Emine Dzhaparova announced that the ministry "developed Strategy of information reintegration of Donbas". However, it was just a draft of document that was not cleared and approved by external and internal governmental expertise.
The only real result of the MIP work was a presentation of the video, a beginning of the project "100 years since the flag of Ukraine was raised in Donbas". DM hopes that in 2018 we will see not only other videos but also more proactive work of the ministry.
Donetsk Civil-Military Administration: Pavlo Zhebrivskyi intensively worked "in the field trips"
While ministries in Kyiv decreased their communication with Donbas, head of Donetsk CMA Pavlo Zhebrivskyi demonstrated high activity. If in September-October there were 21 news about governor's efforts to manage reconstruction of the social and communal infrastructure in the towns and villages of Donetsk oblast, in November-December we found 22 such news.
"I personally supervise construction of the key infrastructure facilities, schools, kindergartens, hospitals, football fields. People in Donbas know very well that it is easier to find me when I am in my field trips than in my office", posted Zhebrivskyi while visiting one of the Dobropillia neighborhoods.
Also, governor made twelve statements about damages, caused by the Russian bombardments; however, it was natural because of increasing hostilities in the frontline. Zhebrivskyi permanently reported what had been done by authorities to help people who suffered from enemy shells.
It is worth mentioning how Zhebrivskyi explained to the British Ambassador why Ukraine would not make concessions, demanded by the West. In contrast with Avakov's statements, he did it calmly without insulting western partners.
"I told Ms. Hoff that Russia was interested in escalation of conflict, supporting and commanding illegal armed bands. As a result Ukrainian territories came under indiscriminate rocket fire, which ruined civilian houses. I said that Putin can only be coerced to peace. It is the security challenge not only to Ukraine but also to Europe. I underlined that without restoring Ukrainian order in all occupied territories it is impossible to foresee peace in Ukraine and in Europe".
To sum it up we can say that Zhebrivskyi continued to communicate with the people in Donbas using his personal involvement in actions beneficial for the local communities. However, we think it would be better for Zhebrivskyi to give common people opportunity to express their thoughts and feelings about actions of the government. Such feedback and assessment would be helpful for Zhebrivskyi himself. In the next reports we also will follow how Zhebrivskyi delivered promised increase in financing of his pet project "Ukrainian Donetsk Kurkul'" and completing of the number of construction projects.
Luhansk Civil-Military Administration: Yuriy Harbuz is doing a lot but promising even more
Although it is not usual for our reports, we should start with positive news. In summer Yuriy Harbuz promised to help restarting Severodonetsk chemical plant "Azot", which is important for sustainable development of the city. This mission was accomplished.
As for other issues, the picture is not very optimistic. For example, in November Harbuz ordered to improve conditions at the checkpoint in Stanytsia Luhanska. In December he had to regret that this task had been too complex for his subordinates, since they received little assistance from the central government.
In November Yuriy Harbuz made several promises that will be followed very closely by the people and opposition. He vowed to control investigation of murder of Serhiy Samarskyi, deputy of the Severodonetsk city council and activist; he warned that he would punish officials who demand bribes for arranging social payments and pensions for the people living in the occupied territories; he pledged to provide permanent apartments for the 200 families of IDPs and approve "road map" for reconstruction of the regional highways. Thus in the next monitoring we will see whether Harbuz is able to deliver his commitments.
First Vice Chairwoman of the Verkhovna Rada: Was it a year of achievements, Ms. Herashchenko?
Iryna Herashchenko is among the most active public figures that make real difference participating in the negotiations with separatists, helping our military and people in Donetsk and Luhansk regions. Therefore, she is in the focus of special attentions and scrutiny. Despite Ms.Herashchenko sometimes achieves more than certain ministries, we should not close eyes when she makes mistakes or wrong statements.
For instance, on November 1st, 2017m Iryna Herashchenko informed about "teenagers from Yasynuvata who have been imprisoned in Donetsk detention facility", then, on November 15th she posted that "firmly raised the issue of freeing teenagers from Yasynuvat and other concerns about children in the war zone". Finally, Herashchenko cited representatives of the Ukrainian delegation in Minsk, who "again mentioned trouble with releasing teenagers from Yasynuvata". However, when media attention was attracted by big exchange of hostages and POWs, Herahshcenko did not informed about the fate of "teenagers from Yasynuvata". We hope that Herashchenko will correct her communication style about such sensitive issues.
Then, Herashchenko, as a person loyal to Poroshenko, did not waste a chance to attack opposition, accusing them in playing in hands of Russia: "Orcs are happy to see "action movie" in Kyiv, they love everybody who protest against "junta" and wait for another crisis of the "Russian winter". It is disgusting to see that while people fight with the enemy in trenches and on the diplomatic front, others just struggle for power regardless to dirty tricks, suspicious partners and interest of Ukraine".  
Solidarnist vs Opposition bloc: beauty contest of manipulations
In November-December Donbas was the hottest topic in the communication of two antagonist political parties – pro-presidential Solidarnist and pro-Russian Opposition Bloc. President's draft law about reintegration of Donbas was at the center of this subtle struggle of propaganda messages. Both parties produced 44 news releases about this legislation. In the see table below we show how and when certain messages overlap with each other
Solidarnist

Opposition Bloc

November 13: Iryna Lutsenko: Draft №7163 shall approve peace resolution plan for Donbas

 

 

 

 

 

 

 

 

November 24: Iryna Herashchenko: Temporary occupied territories should be embraced by inclusive policies and not alienated by isolation policy

 

November 30: Artur Palatnyi: Law on reintegration of Donbas provides opportunity to stop the war in Donbas by peaceful means

November 15: Vadym Novinskyi: Approval of the law on reintegration of Donbas shall cause freezeing of the conflict and territorial losses

 Oleksandr Dolzhenkov: Approving the law on reintegration of Donbas authorities close door for any kind of peaceful resolution of the conflict 

November 16: Юрий Бойко: The law on reintegration of Donbas has no mechanisms of termination of the armed conflict 

November 17: Serhiy Liovochkin: The law on reintegration of Donbas does not solve the main issue, the issues of peace in the east of Ukraine

 

November 15: Ivan Vinnyk: The law on reintegration of Donbas has no mentioning of the Minsk agreements

November 14: Vasyl Nimshenko: Authorities must rein in their political ambitions and begin implementation of the Minsk agreements

 

December 19: Honcharenko: Today's priority - release of the Ukrainian hostages. Then, we may return to approval of the law on reintegration of Donbas 

Oleksandr Bryhynets: The law on reintegration of Donbas must be adopted but not at this moment

December 20: Yuriy Boyko: Any legislation that could impede process of exchange of prisoners should be delayed

 

December 27: Vadym Denysenko: Today's exchange is just an attempt to show "human nature" of Putin's regime, although it doesn't exist

 74 hostages are release. We continue to work toward freeing all other people — Iryna Herashchenko

 December 28: Iryna Suslova: Ukraine values the life of every citizen

December 27: Oleksandr Vilkul: Exchange of POWs gives a hope for the end of war 

 

 

December 29: Yuriy Boyko: Exchange of POWs — evidence of beginning of implementation of the Minsk agreements

 

December 11: Maksym Yefimov: The 2018Y state budget includes expenditures to help IDPs

December 7: Natalia Korolevska: Government must approve comprehensive program of support for the IDPs and allocate money in the budget for the 2018.
Additionally, deputies from Solidarnist and Opposition Bloc competed for the votes in Donbas majority constituencies. For instance, in Solidarnist Lubinets advertised his lobbying efforts in getting budget money for the drinking water installations in the region, Herasymov spoke about his involvement in reconstruction of the houses in Mayorsk. While in the opposition Bloc Korolevska promoted her legislative initiatives aimed at helping children affected by war, and her efforts to protect pensioners in her Slovyansk electoral district.
In certain cases we noticed that representatives of both parties used Donbas issues to promote Kremlin's interpretation of ways out of conflict (Yuriy Boyko spoke about urgency of direct negotiations between separatists and government) or dissemination of irrelevant and doubtful versions of events (Volodymyr Ariev speculated about Putin's personal interest in withdrawal of Russian military monitors from Donbas).
To conclude we can say that Solidarnist and Opposition Bloc showed their inability to communicate with people living in Donbas without using populism, superficial statements, denial of facts and over-confidence in their policies. That makes them ideal couple which is drifting toward possible electoral failure in Donbas or colluding about division of power and resources in the war-torn region.
Tymoshenko's Batkivshcheyna and Sadovy's Samopomich continue attacks against president
In November-December two former members of coalition pursued tactics of denouncing president's policies toward Donbas. Batkivshchyna made president's draft law on reintegration her main target, while Samopomich focused on blaming authorities for the trade relations with Russia and separatists, reminding people party's role in organizing blockade and initiating legislation that identify Russia as aggressor state.
Although Samopomich members like Viktoria Voytsytska (key points during interview for 112 TV-channel) or Oksana Syroyid (questioning president's logic behind extending special status for Donbas) expressed fact-based concerns and used reasonable argument criticizing governmental policies, neither Samopomich, no Batkivshchyna presented their alternative action plan to the public. Absence of such vision and document seriously undermined their position, especially when citizens faced comprehensive and extensive brainwashing in media, done by Solidarnist and People's Front.
People's Front: media offensive in Donbas?
There was a bear in the woods: in November-December People's Front suddenly broke its tradition of ignoring Donbas issues and made a real media breakthrough. The change of behavior was caused by struggle around president's law on reintegration of Donbas.
However, in our opinion, People's Front used this topic for its narrow interest and people in Donbas were not its target audience. There were several main directions of the People's Front media activity:
Thus it seems that People's Front is going to use Donbas issues to win every possible concessions from its political allies and hide egoistic interests under the mask of "uncompromising hawks".
* Знайшовши помилку, виділіть її та натисніть Ctrl+Enter.
До уваги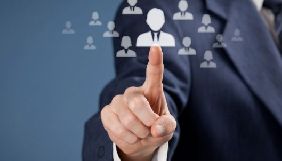 «Детектор медіа»
Итоги значимых кадровых перемен в телевизионном и радиопространстве
Дослідження