12:34
Понеділок, 18 Березня 2019
Ivana Karásková, AMO: When Chinese buy Czech media, the tone of the media changes
Research fellow of the Association for International Affairs (AMO, the Czech Republic) – about the reasons for China's interest in Central and Eastern European countries, the mechanisms of its influence, the role of media outlets in this process, and lessons for Ukraine.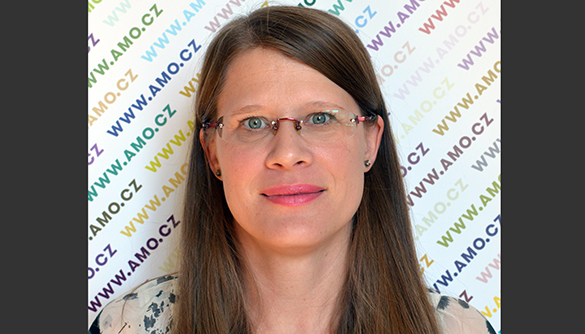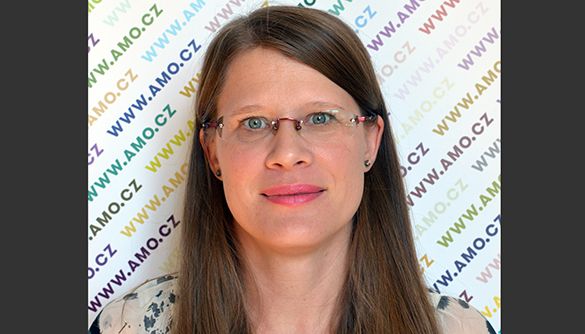 Foreign media outlets write about China and its active international politics quite often. Based on their news, readers might get an impression that this is a big issue only for big global players. But, for example, small Czech Republic has long been concerned about the growing influence of China.
In April, Czech non-governmental organization European Values Think-Tank and the European People's Party's analytical center Wilfried Martens Center for European Studies in partnership with the Swedish civil contingency agency MSB, the Embassy of Sweden in the Czech Republic, and the Konrad Adenauer Stiftung will organize StratCom summit in Prague. On the agenda of the summit, Russia and China are put on the same level in terms of their disinformation efforts towards Western democracies. As it is stated on the website of the summit, "Hostile regimes of the Russian Federation and China have been as relentless as ever in their disinformation efforts targeted at Western democracies. The European Values Think-Tank will once again organize a conference that will bring together relevant figures from state administrations and civil society to discuss the means of effective defense."
A year ago, another Czech non-governmental organization, the Association for International Affairs (AMO), with financial support from the National Endowment for Democracy (USA) published analytical report "Central Europe for sale: the politics of China's influence" (the paper was prepared within the project ChinfluenCE). The report analyzes China's influence in the Czech Republic, Slovakia, and Hungary. In particular, it states: "Pro-Chinese attitudes have gradually become the political mainstream in the Czech Republic. This situation has been further reinforced by the results of parliamentary and presidential elections in October 2017 and January 2018, respectively.
Acceptance of and support for Beijing as an economic and even political partner coincides with consistent "cultivation" of certain political groups by the representatives of Chinese interests in the Czech Republic. These are not only limited to official representatives of the People's Republic of China, but also include Czech business groups with increasing economic interests in China. For some politicians, notably president Miloš Zeman, they have found allies who outdo them in the zeal to expand and deepen the links between the two countries.
Stimulated mainly by the concern over the link between pro-Chinese policies and anti-liberal tendencies, as represented by president Zeman, both public and private mainstream Czech media have taken a largely concerned and often openly critical perspective of China. However, the balance can change quickly: our research shows that Chinese ownership of media outlets effectively eliminates all negative views of the country, its politics and policies."
Does the experience of the Czech Republic mean that Ukraine should also be worried about China's activities? Or the only threat for us will continue coming from Russia? In order to answer these questions, the Detector Media met with co-author of the AMO's report, Ivana Karásková, and asked her about the reasons for China's interest in Central and Eastern European countries, the mechanisms of its influence, the role of media outlets in this process, and lessons for Ukraine.
– Ivana, I used to think that Chinese influence is not on agenda in Ukraine. Our media outlets write about Ukrainian-Chinese relations in positive tone. But when I was thinking about this interview, I asked my readers if they were interested in it. And unexpectedly I heard something interesting about Chinese influence on Ukraine. It exists. For example, we have several Confucius Institutes. They have been existing in Ukraine for more than ten years. During the first five years they were less active, but then they became more active, for instance, in engaging our students. They teach them Chinese language and engage them in different relations with China, providing them with some benefits in their careers. That is why my first question is about the beginning of Chinese influence in the Czech Republic. In which spheres did China start influence on your country? Was it also in educational sphere?
– It is the first time for me to give an interview to Ukrainian media. And I think that this shows that Chinese influence is spreading. We are not talking about a regional player anymore; we are talking about a player with global ambitions.
I am not surprised that China is active in Ukraine and it starts with the education.In our case they also established the Confucius Institute. Slovakia has three institutes. We had just one until November, 2018 when they opened the second one.
Many years ago, they wanted to have the Confucius Institute in Prague, in Charles University, which is the biggest state university and the most famous one.They wanted to have it as a language training center, which provides certificates of Chinese language, HSK. But it was refused because the university had a center funded by Taiwanese foundation. They were pushed out to the region Moravia, in Olomouc. But then they started to spread from Moravia.
They have Confucius classroom, which is not the same as institute, in another university in Moravia now. And they were trying and pushing to establish themselves in a capital. And in November, they finally opened the Confucius Institute in Prague, but in one of the private universities. So they succeeded. The insitute was opened up by a lady who until 2017 was the head of a body working against spreading propaganda. She worked as a director on the vice-ministerial level, and now she is connected to education and she is going to open Confucius centers in different cities.
The case of the Czech Republic is very special. It used to be the most critical voice in the European Union on China. We were bashing China on human rights issues, on Tibet Dalai Lama all the time. The Czech government didn't send delegations to China, the Czech president Václav Havel with his dissident past had never traveled to China, he traveled to Taiwan. So even until 2010–2012 we were sort of isolated country in this respect, the most critical voice. Then, in 2012, we made a 180 degrees turn towards China.
It started with our prime minister who said that we have very frequent visits of Dalai Lama in the Czech Republic and that it's jeopardizing our exports to China. He said that we should stop inviting Dalai Lama and meeting him on official level, and this will somehow miraculously help our exports to go to China. Well, it's true that Dalai Lama visited the Czech Republic for many times. He was here 22 times which is a huge number in comparison to Slovakia, for example, where he traveled three times. This alleged trade-off between human rights support and economic goodies coming from China was perceived by the political and economic elites as a reasonable one.
In 2013, one year later, we elected Zeman to be the president of the Czech Republic, and he originally was not interested in China at all. He was pro-Russian oriented saying that the Czech Republic – and that's true – is heavily dependent on Germany for the exports, and we should diversify, especially after global financial crisis. So he first looked to the east but to Russia and then he added China. And it was met with Chinese expansion and willingness to look into the region of Central and Eastern Europe. Then Chinese business came and we did the research which showed that a huge number of Czech ex-politicians – and some of them are still active as advisors to the president – are connected with Chinese business. China's employing the ex-Minister of Defense, the ex-Minister of Foreign Affairs, ex-EU commissioner, and all these people are lobbing Chinese interests.
– Are they employed in China or in the Czech Republic?
– That's a bit of a scary part that they work for the Chinese business in Prague and they are not just pretty faces. They lobby quite heavily in the interest of Chinese business, but with China it's always business connected to politics, to state. It's never separate. We managed to come into this position in just six years. Within these six years we completely changed from being the most critical country in the EU towards being one of the friendliest with the president saying that the Czech Republic should learn from China how to stabilize society or that the Czech Republic would like to be an unsinkable aircraft carrier of Chinese interests in Europe. Lots of very positive gestures, and I don't think that they are just rhetorical ones. There is a genuine interest to show Chinese side that we are willing, supporting and so on.
– What was the role of media in this process, during all this time?
– We had a meeting of 16 Central and Eastern European countries. We invited China. So I have a comparison of the region. And I have to say that Czech case is really special one because media didn't buy this trade-off between human rights and economic diplomacy. Media still continue with the narrative which was settled by Václav Havel. So they are the last resilience towards Chinese influence, but it might change quite quickly.
Our research showed that when Chinese buy Czech media, the tone of the media changes. We found out that before the acquisition took place, there were neutral, negative, and positive reports on China in these media outlets. After the acquisition there were only positive reports about China. And also the topics which the media covered changed quite significantly. Before that day they covered various topics, after that day they put an emphasis on issues which were dear to the Chinese owners, like Belt and Road Initiative (a development strategy adopted by the Chinese government involving infrastructure development and investments in 152 countries. – DM) and 16+1 platform (an initiative by China aimed at intensifying and expanding cooperation with 11 EU Member States and 5 Balkan countries in the fields of investments, transport, finance, science, education, and culture. – DM). And it's in a stark contrast of what the other mainstream and alternative media, be it private or publicly owned, covered. There is at least a hypothesis and educated guess, which might support the hypothesis, that Chinese owners were heavily influencing not only the tone but also the content of the media.
We will have within the EU investment screening mechanism (the new framework was approved by the European Parliament in November, 2018 and will enter into force in April, 2019. – DM) which will screen investment from Russia, China, and other countries – everything coming from outside, and media are also covered. It will work in a way that if Chinese or Russians would like to buy media in the Czech Republic or elsewhere within the European Union, we will have to report to other Member States and also to the European Commission. Nobody has the power to block it. It's still decision of the national state, but there could be a peer pressure.
– Is it a quite new initiative?
– It's quite interesting as well. It has been on a table for some time. But I was talking with some of the people from the European Parliament and they told me that it was the fastest implemented legislation which they ever saw. There was a huge interest to pass it quite quickly because they were afraid that China would influence countries to form a blocking minority.
– Who did launch this initiative at the beginning?
– Germany, France, and Italy. But Italy then started to have second thoughts. It was also the reason why it was so much hastened: people from the European Parliament were afraid that Italy would start the process of blocking it and other countries, which received Chinese investment like Hungary, Greece, perhaps the Czech Republic, might hide behind Italy and also vote against the screening mechanism.
– How many media outlets in the Czech Republic are now owned by Chinese enterprises or citizens?
– So far we know about one company which is called Empresa Media. It owns a variety of outlets including one TV – TV Barrandov – and at least two magazines: Týden and Instinkt. They have readership basis, but I wouldn't say that they are the most read or the most-watched media. But TV Barrandov has a very special status because it has a personal relationship with the president Zeman. And president Zeman every week delivers there his one-hour speech, a monologue on various issues. It's not even a debate with the moderator. From this respect, it's definitely influential because the president goes there, gives his speeches on regular basis and he doesn't go to other media.
Chinese were also interested in buying Economia. It's a publishing house which publishes highly critical and acclaimed daily Hospodářské noviny. It is critical to president, prime minister, and Chinese influence. So far we know that Economia declined the offer. But there are Czech intermediaries, those ex-ministers and ex-commissioner, who are pushing it. They are quite open about why they would like to buy it. They said, "We would like to change the tone and narrative about China and the Czech Republic. That's why we want media."
– Can we compare China and Russia when we are talking about instruments of influence? For example, does China use misinformation or interference in elections the same way as Russia uses them?
– Not yet. But we know not only from our experience but from experience of our colleagues who cover Russian influence that China is watching it very closely. It is very much interested in their researches, all the information it can gather on how Russia operates in Central and Eastern Europe. And it started to employ the same technique. Perhaps it might evolve in time being.
If you look at the list of people who are vocally pro-Russian in the Czech Republic, it's almost identical with a list of people who are pro-Chinese. We observed that Russian influence worked through disinformation for the public which was sometimes picked up by various politicians to appeal electorate and then it became an issue. So they worked from bottom to up while Chinese are influencing directly political and economic elites saying that those will take care of the population. That's the key difference in their thinking because Chinese are used to working from top, from the state or party structure towards bottom. But it might change.
– What is the difference between Chinese influence on the Czech Republic, Hungary, Slovakia, and Poland, which is also a participant of your project ChinfluenCE?
– I think it's a difference in how the elites are working with Chinese. Czech case is like from wall to wall, from one extreme to another, and it's pushed from the highest levels. But there is still an opposition: both political one and opposition of NGOs, think tanks of experts, and media.
The case of Hungary: there's no opposition to anything what Orban does. No free media, no freedom of the press. Opposition is absolutely silent on Chinese issue. The government decided that they would like to make friends with Russia and China, and there are no debates.
In Slovakia China isn't an issue at all. They think that China is far away. There is very limited Chinese investment into Slovakia. But there is one big deal with Chinese investment: it might change quite quickly. That's why we decided that even though China is not a big issue or problem in Slovakia, we are still monitoring the situation.
Poland is essentially anti-Russian. It's very hard to be pro-Russian in Poland. So it has some sort of antidotes in terms of the fact that China will also start from the scratch. In the Czech Republic it uses pro-Russian or anti-West oriented people. In Poland, which is looking very much towards the coalition with the U.S. and is a very firm ally with this country, China faces very different situation, more hostile.
– Why did you decide to study this topic?
– Frankly speaking, I'm not a specialist on Czech foreign policy at all. I always looked at Chinese foreign policy and I am international relationist. So I'm interested in what is going on outside of the country and how the country formulates foreign policy. And I have never wanted to do anything in the Czech Republic. But then China came into my country. So I started to be curious of how it works, what is the strategy, how it interacts. Then we looked into the media discourse and tried to uncover people who are connected with Chinese and looked how the discourse came from one point to completely opposite points within six years.
I also started to look at the security loopholes. We have them in laws, in protection of media, which might be used by any influence – not only Chinese but also Russian or another one. That's how I ended up looking at China. But I also wanted to have some sort of check because I will end up with a pile of data which can't be used that much. So I asked my Slovak and Hungarian colleagues to join. And now we also have Polish colleagues to do exactly the same what I and my team did in the Czech Republic. We obtained comparable data and we can look at how China operates from a broader perspective.
We realized that China has the full picture. It knows about every country while we do not exchange information at all. We have zero information what's going on in Montenegro, Albania, Macedonia, Serbia, etc. So we designed another project 16+0 in order to interlink people from those countries to share basic information on Chinese investment, Chinese activities.
– Why does China need to have this influence on small countries in Europe?
– We don't have high tech research, there is no so much of the value which they can buy, but we are valuable as members of European and Euro Atlantic communities and once they might need our vote.
– Perhaps that's why we still don't feel the influence of China in Ukraine. I want to ask you about your recommendations. What can you do in the Czech Republic? What can we do to prevent the possibility of repetition of your experience in the future?
– I would start with patching the security loopholes you might have in your legislation. Look at what kind of investment is coming to your country from different places, where it is heading, whether it's heading to your strategic industries. Any country might define it differently. So look beyond usual suspects which are energy, telecommunication, infrastructure, etc. Also look at media: how to protect them from the outside influence.
The other thing is judging from our own experience: take a good care of your best ex-politicians with some sort of know-how and political capital. One of the reasons why so many ex-politicians or people with influence in the Czech Republic started to work for Chinese was that we didn't provide them with anything. When they came from Brussels, they were given very low positions within the Ministry of Foreign Affairs and they were dissatisfied that their living standard is decreasing. So they opted to work for Chinese business.
It might be a good idea to either take care of those people who are leaving the state sector, providing them for two years with some seat on the board (that's the carrot), or say to them that for certain period of time they cannot work for this, this and this area for foreign companies (that's the stick). It might be also a good idea to start with the basics and nurture the community of your China experts because it will be needed.
– At the moment, do you have in the Czech Republic some restrictions for Chinese companies to buy new media outlets? Or are you working on such a draft law?
– So far no, that's how they ended up owning some of the Czech media. But the European Commission, the European Parliament, and the European Council agreed on having the EU screening mechanism which I mentioned earlier. It means that we will have to provide information. So we will be a little bit covered or there will be a light shining on what's going on. But there is no specific way how to protect media so far. It would be a very wise thing to include media into being seen as strategic industry at the same level as telecommunication or infrastructure. Because if, for example, Chinese would like to buy an airport here, if they even succeed in buying airport for some crazy reason, there are still laws how to get rid of them: we can nationalize. It would be hugely unpopular, it will scare off investors, but there is a legislation how to deal with this. In terms of media it will go unnoticed what's going on. And once we realize that we have someone who is spreading propaganda, it would be too late.
Photo: Ivana Karásková
* Знайшовши помилку, виділіть її та натисніть Ctrl+Enter.
До уваги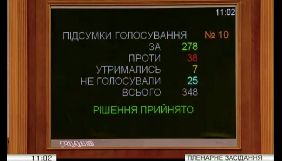 У якій редакції ухвалено закон про мову та чи підпише його президент – розбирався «Детектор медіа».
Дослідження